#75race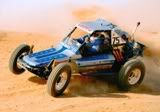 Joined: 08 Dec 2004
Posts: 946
Location: Barstow, California
Posted: Sun Jul 08, 2007 3:27 am

Post subject: Into Eternity

---

One of my friends told me about this band and said to look them up. I did and what I heard was totally unexpected. Into Eternity has such a unique sound that I've never heard before, and I think they sound really good. It's just unexplainable for me. What does everybody else think about Into Eternity?
D-Man


Joined: 15 Mar 2007
Posts: 702
Location: Holland
Posted: Sun Jul 08, 2007 12:02 pm

Post subject:

---



http://www.youtube.com/watch?v=g5GSFcYqBoc
_________________
Bass guitarists hold it all together.Just checked it out on Youtube. Pretty intense stuff. It's very unexpected because they go from 80's power pop to death rock within a split second, so they are pretty different. Here is the link.