#75race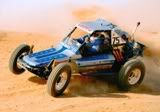 Joined: 08 Dec 2004
Posts: 946
Location: Barstow, California
Posted: Tue Jun 07, 2011 9:17 am

Post subject: Conception (Roy Khan)

---



I personally enjoy Conception's music a lot. Maybe even more than Kamelot. What do you guys think of them? The Kamelot thread on here is pretty popular, but I'm wondering if there's any Conception fans on here as well. For those who don't know, Conception is/was Roy Khan's old band before he joined Kamelot. They released 4 full-length albums during their run. Their sound can be best described as a power/progressive metal hybrid.