The Sentinel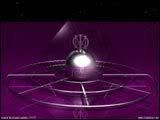 Joined: 05 Sep 2006
Posts: 733
Location: If I'm on-line, sat at the pc
Posted: Thu Jul 30, 2009 1:27 pm

Post subject: New "classic rock" bands

---



The Answer have supported AC/DC on their latest tour and are a four-piece form Ireland with 2 albums to date; 2006's debut "Rise" and this years "Everyday Demons"

New on the scene are Liverpool's The Jokers who have just released a largely self-financed debut "The Big Rock & Roll Show"

I'm not much of an album reviewer, I've never been capable of putting into words just what music does to me aurally, but these 3 albums are all just bloody superb!!

If you get chance to listen to, or even better buy, them, I am sure that you will not be disappointed.



_________________
Sick of all of this
The suffering and we just carry on
Isn't it time we care and lose the hate
Understand our fearsIf you like you music with that 70s pure rock style, check out theses two bands.